Hardware Guides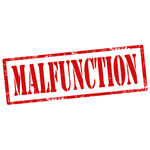 With constant updates and new technology constantly popping up.  You as the common consumer are constantly buying new hardware and always trying to be on the leading edge of technology.  With new technology though, new problems can arise as well.  If you are starting to see errors from your new hardware you have upgraded or installed, take a few minutes to browse through these self help guides which might just solve your problem.
Hardware Guides:
General Printer issues.

General Speaker issues.

General Scanner Issues

Need to update drivers

Graphics Card Issues.

Testing for Hardware issues on your computer.

Mouse not being detected/not working

Monitor is not displaying a picture/blue screen.