Benefits of Having an External Hard Drive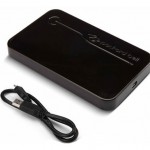 With the overbearing reliance on technology in today's age.  All of a common consumer's information is stored on a central computer.  The problem that many users face though is if that hard drive fails then all of your hard work and information is lost.  In this following guide we will be explaining to you the reason every single user should have an external hard drive to backup your data and the benefits of having one of these connected to your computer.
Is this going to be expensive?
The plain and simple answer is No.  External Hard Drives have become readily available to the common consumers and can be purchased from your local retail computer store(Or from Houston PC Services!).  With how readily available these have become.  Every computer owner that uses their computer to store valuable information, family memories, financial data or just things you can not afford to lose.  An external hard drive is the perfect solution to storing those valuable files in a seperate location to prevent data failure and loss.
What size or type of External do I need?
External Hard Drive can be labeled as a very broad term.  When you think of an External Hard Drive, you are speaking of an outside source to store your data in case something happens to your main CPU unit.  For the common consumer, a simple external hard drive can cover your basic storage needs.  Now for the small business type and large scale corporation you will require a lot more then external hard drives on each computer.  You are looking towards a server for your Small Business or even towards the lines of a data center for any large scale office building.  In the end it's all about how much data you are storing and how readily accessible it is to you and other users.  If you are unsure of what you should be in the market for.  Simple give us a call over here at Houston PC Services and one of expert staff can guide you through what you are going to require for the needs you are looking for.
Conclusion
All in all the most important thing is backing up the data you have, and giving yourself peace of mind that no matter what.  The data you have is safe and secure.  If you are looking to possibly set up a server or even maybe along the lines of an entire data center.  Give our office a call over here at Houston PC Services and we will provide you with a quote based off the needs of your small business or company.